| | |
| --- | --- |
| Posted on July 28, 2013 at 5:30 PM | |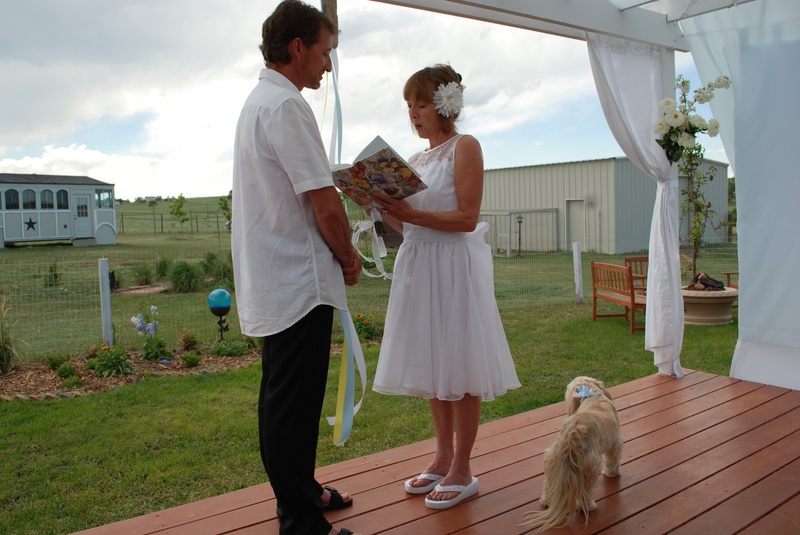 It's a beautiful thing a wedding. It is this promise, this belief that life is worth the commitment of love. It is a happy and joyous day that warms our hearts. Country weddings are especially beautiful to me, as they are usually simple and heartfelt and warm.
Today two friends of ours John and Tama, married their best friend. In the little white church after the 2nd service. The Pastor who blesses me so much, brought it home by sharing this at the end "Then when life is done and the sun is setting, may they be found then as now, still hand in hand, still very proud, thanking God so much for each other."
The women in the packed church were patting their eyes, the men blinking in rapid sucession. A baby hollered "YEA!" and it was so! Yea!
Yea to the promise, yea to the future, yea to the joy of finding such grace.
My husband reached out and bridged the distance between us since a morning of short directives and indifference. Not alot of grace was found in our little pocket of "Happily ever after" both of us tired and stressed from our pressing on the potters wheel  within the confines of our marriage. Job, health, finances and a bad neighbor. We had sat in the church earlier a distance apart in our hearts until the reminder of Gods promise to us and the hope of the Pastors final words "May they be found hand in hand, thanking God for each other."
I turned and looked into his eyes and found his soul and I thanked God that I had someone by my side after all these years who knows me and still takes my hand. It's called grace and it is what holds us together. (Picture is of my husband and I renewing our vows on the farm in 2011)
Categories: All you need is love, Romance country style, More lessons from the farm