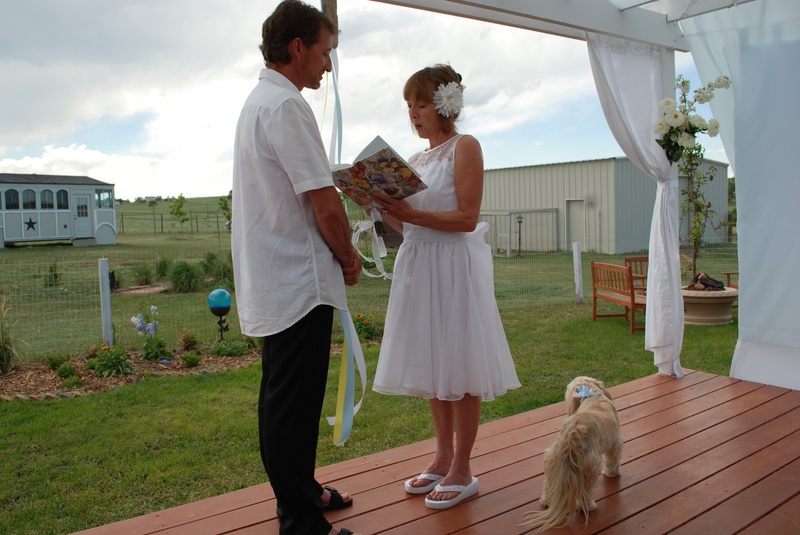 It's a beautiful thing a wedding. It is this promise, this belief that life is worth the commitment of love. It is a happy and joyous day that warms our hearts. Country weddings are especially beautiful to me, as they are usually simple and heartfelt and warm.
Today two friends of ours John and Tama, married their best friend. In the little white church after the 2nd service. The Pastor who blesses me so much, brought it home by sharing this at the end "Then when life is done and the sun is setting, may they be found then as now, still hand in hand, still very proud, thanking God so much for each other."
The women in the packed church were patting their eyes, the men blinking in rapid sucession. A baby hollered "YEA!" and it was so! Yea!
Yea to the promise, yea to the future, yea to the joy of finding such grace.
My husband reached out and bridged the distance between us since a morning of short directives and indifference. Not alot of grace was found in our little pocket of "Happily ever after" both of us tired and stressed from our pressing on the potters wheel  within the confines of our marriage. Job, health, finances and a bad neighbor. We had sat in the church earlier a distance apart in our hearts until the reminder of Gods promise to us and the hope of the Pastors final words "May they be found hand in hand, thanking God for each other."
I turned and looked into his eyes and found his soul and I thanked God that I had someone by my side after all these years who knows me and still takes my hand. It's called grace and it is what holds us together. (Picture is of my husband and I renewing our vows on the farm in 2011)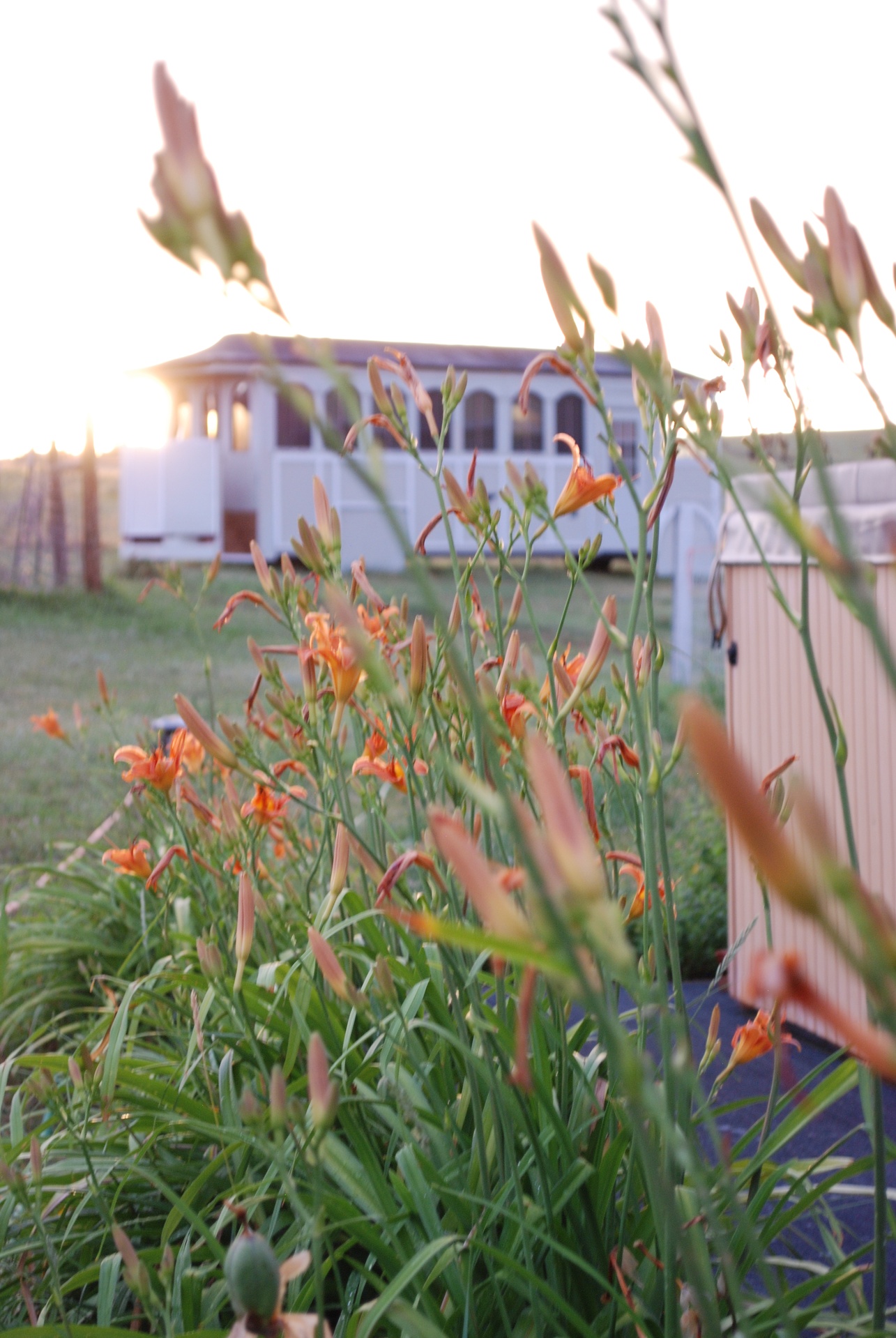 When you think of a bed & Breakfast what image comes to mind? A manor or a castle or a Victorian home? How about a Trolley?
What? A trolley car? Yes...a beautiful and unique trolley. A place of comfort and romance, a place of views and art work and a chandelier above your bed. Sprigs of lavender on your pillow. Tea or wine in the sitting area. Classical music, horses thundering by. For extra pampering and joy, how about a side by side massage, or a soaking in the jacuzzi under the stars. On good nights you can have a fire and watch a movie. It's a place where magic can happen. It's a place of reconnection. It's a beautiful place and the hens, with names like Chickee and Ruby, will present you with breakfast eggs, served in beautiful wares. Charm abounds here...memories are made.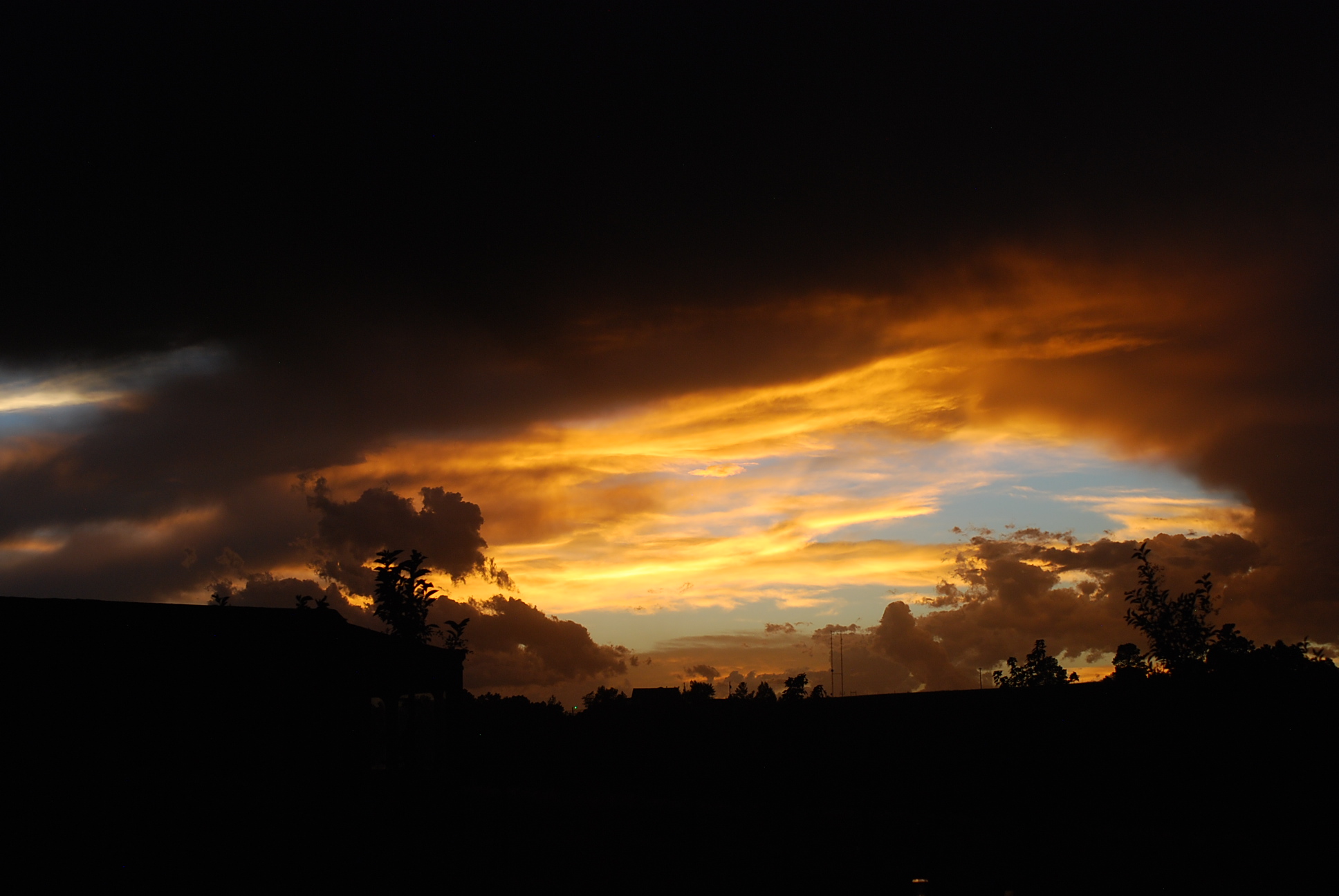 In this world that is going ninety miles an hour, constantly "connecting" with the world, I have found that the need for a quiet and peaceful" recharge" Is more important than ever for the health of your body and your heart. We weren't meant for this crazy chaotic and constant barrage of stimulus. The phone is ringing, the television is blasting, the kids are yelling, the computer is calling, the Ipod is playing, Facebook is waiting. There was once an old commercial of a mother who needed a "Calgon take me away" bath!  Those days of noise were tame compared to our stresses today and that's why the country with it's wide open spaces and skies, it's fresher air and sounds of birds and breezes and animals conversing is a giant hug to a cyber weary mind! Take a moment to stop and just breathe deeply. Inhale to the count of 4 and gently hold the breath and then release the breath and picture yourself in a warm and welcoming garden with butterflies and flowers that scent your senses with healing Lavender and peonies. The sky is blue and the air is calm. Just breathe and see the countryside around you. The open fields with 2 white horses running and playing, the chickens laying in the dirt taking their bath, the mini horses grazing in the meadow. A small rabbit nestled in the shade having breakfast. Peaceful, slow and easy are the days of summer in the country. A jacuzzi under the stars, with a glass of organic wine or herbal tea, classical sounds of beethoven floating above the garden. Cherish the smile on your loved ones face, and watch the sun rise and set in the open expanse of sky. Pick a movie and lay under the dark of night and watch the adventure on a large white sheet while the night air bathes you in peaceful preparation for a nights rest in a trolley bed. Romance yourselves with organic chocolate and sheets and lavender sprigs on your pillow. In the morning you can have breakfast in bed or out in the garden. Farm fresh foods from happy chickens. When your body has been soothed and refreshed you can go for a hike in the greenbelt amongst the pines, or across the open fields. Ride a vintage or a mountain bike, feed or brush a mini horse, cuddle with a bunny named Bart.
If this sounds wonderful, we want to help your dream of a country experience come true. Come stay with us.
Mention this Blog post when you book and get a free upgrade on your visit!
Just remember to breathe and be thankful
Life is a gift!
www.trolleyfarm.com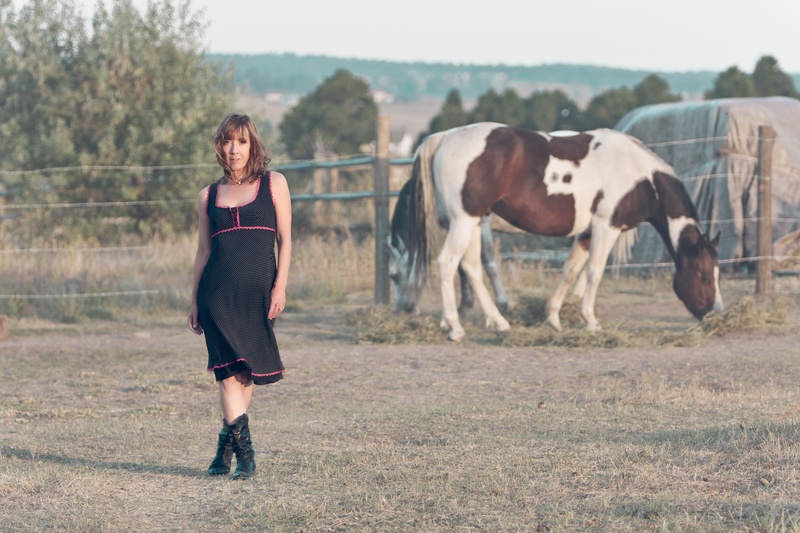 When I married my dear cowboy I was living in a downtown penthouse. He lived out on the Eastern plains. He came from a blue collar family and I came from a white collar family. We met and married in a whirlwind of 8 days. That was 18 years ago and it has been a wild ride!
If there were ever two people more different in their ways it would be us. When we first married, we moved south of Pueblo, Colorado at the base of the Greenhorn Mountains, built a home from the land and named it the 'JLB Ranch'. Our neighbor, Roy, was an old cowboy who spotted a greenhorn (me) and proceeded to welcome me to the neighborhood by bringing me a dead rattlesnack in a bucket. (Yea that's right) I was the laughing stock of the neighbors for quite awhile until I took two of Roys sick calves and tried one winter to save their poor little lives. It was colder than... well there is that expression, which if you don't know what it is let us just leave it at that and move on. I would drive up with my cowboy and sit in the freezing barn and bottle feed the calves. (If it had been up to me they would have been inside the house.) I sat on the hay bale with one of them in front of me and pretended to be "mama". I grew to love that little critter and Roy grew to grudgingly respect me. When that calf died I cried so hard that I thought my heart had broken and Roy was softer in the handling of me after that. Still, I was living in the middle of "Nowhere" (actually the road was called Last car,) so that gives you an idea of where we were. My cowboy worked a hundred miles away and I wandered the property in my fur coat and my pointy boots until I saw a rerun of Green Acres. I realized that I was (Dear God) that Gabor woman and so I hung the coat in the closet and later donated it. I started researching cowgirls and country duds, and the attitudes of the neighbors began to rub off on me a bit. I could haul water into a cistern and bridle a horse. I stood fascinated as a 5 mile long swarm of bees went making their way across the property and into the valley. I saw a blonde bear at the end of the driveway and I wanted to take its picture, Yea I know, fearless. I stopped painting my fingernails and only polished my toes and then, only in summer. We threw a big party one weekend for my city friends and they commented how much I had changed. I was changing, and sometimes I embraced the change and sometimes I fought it with every city cell in me. My husband became a more well rounded person as well. When my family took him to the theatre for the first time in his life, he told me he thought he would hate it, but he loved it. He listens to classical music with me now and even seems to appreciate it. He will let me give him a facial on occasion and I will muck a stall now and clean a chicken coop without saying things like "ewww." Yea, we are becoming a melting pot of the best of the both of us and that gives me joy.
 Now we live closer to the city and a drive into town only takes a half hour. We are known to once a year go to the symphony or the theatre. Most nights we are home on our little farm, hanging in the garden or brushing the horses. My clothes are mostly jeans and boots and I couldn't wear a high heel if you paid me. I have one pair, never worn, in a box on the top shelf that stares down at me from time to time, as if to say "Give me to someone who appreciates me, TRAITOR!"   I think when I am done here I am going to pull that box down and take one last look at the life I have left behnd, because I am a country girl now and shoes like that belong to some poor girl in the city who doesn't have a clue.  The Goodwill store and teetering hearts on heels will be happy tomorrow.
 Happy trails to you sweetheart,because these feet were meant for boots of another kind.
They hang like twinkling diamonds in the ink of might. We lay on our backs upon quilts sewn by hands that were narled and divine. My grandmothers hands. I can feel her love pressing against my back and my heart swells with the memories of summers past. I am 8 years old and I am laying in the pickup bed of the old red Chevy. My cousin's are wrestling around me and all I wish for is to be peaceful and look up into the stars. My grandmother is leaning over the bed with a cherry pie in her hands. The cousins stop rough housing as the scent of the crust, made with butter and the cherries hand picked from the trees that afternoon are beckoning. I can't really make out her beloved face in the dusk but I can feel her breath upon my cheek as she whispers into my ear "Your favorite"
That summer was the beginning of many summers with my grandmother. Each memory becomes another layer of my heart for the country. Though I was raised a city mouse I was always eager for the country. Laughing with my grandfather as he taught me how to ride a horse and sitting on his lap I learned to drive a Chevy pickup. I can still remember the scents of his cologne and his pipe and the homemade bisquits and pies my grandmother made. The ranch was sold after their deaths, one at 87 and the other at 100. Amazing love between them and I am the bearer of the quilts that came before.
I have called my husband out to join me and we lay on our backs with our hands entwined and we look up. Into the expanse of sky with stars that are a constant. When generations have come and gone the stars keep shining. We call out the galaxies we see as they appear. We watch the last vapor of a star streak across the night sky. It's a country tradition to just be still and count the stars. To know that from the beginning of time stars kept watch by night. These days we don't eat many pies but we still watch the stars and we court our love beneath them